Swimming pool tiles are considered the premium of all finishes. This is thanks to their resilience and mesmerising aesthetics. They also have the ability to manipulate and magnify light. Amalfi Mosaics glossy appearance make the most of water's reflective properties and are adored for their upscale glamour and luxury finish.
We specialise in fully tiling pools combining Amalfi ceramics and glass with tilers and glues from the manufacturer.
Amalfi Mosaics have an appealing illuminance, a vibrant colour and are silky smooth. Their appearance will compliment the look of your water and will not fade or discolour over time. Furthermore, fully tiled pools are the easiest to maintain because of their durability – once tiled, the lining of your pool should never have to be replaced. Our high quality and durable Crystal and Melted Glass tiles are frost proof, resistant to fading, non-discolouring and chemically immune. They are also impervious to water: non porous so much so that they will never stain.
The Amalfi Mosaics range has been specifically manufactured and selected due to their quality, materials and professionalism from our manufacturer.
Amalfi Mosaics are fully compliant with all Australian Standards and requirements that ensure that the tensile adhesion strength once fully immersed in water, is second to none. They are independently tested by the CSIRO.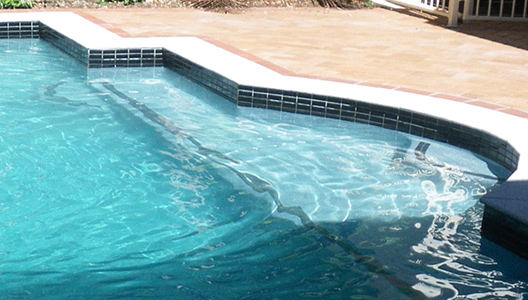 Waterline tiles are the interior tiles that are found in between the top pavers (coping) and the swimming pool interior. Not every swimming pool has waterline tiles, however the benefit in waterline tiles is that they have the function of masking stains that can mark swimming pool interiors. A swimming pool with waterline tiles will generally looks cleaner for longer in comparison to a swimming pool without waterline tiles. We can help you choose the best water line tiles to suit your taste and budget.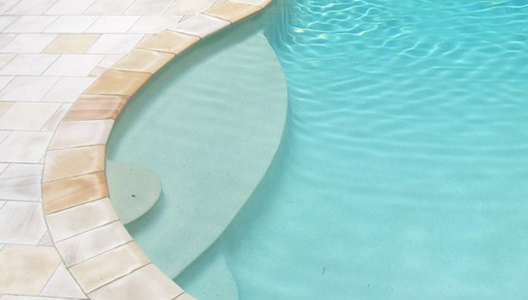 Swimming pool coping pavers, also known as bullnose pavers are specifically designed for swimming pools. Bullnose pavers come in many colours, designs and sizes and is a standard addition to most swimming pools. Your pool coping can be the start of a bigger paved swimming pool area which we can also quote and build for you.
CONTACT US TODAY
Been thinking about upgrading, renovating or rebuilding your swimming pool?
If you've been looking out into the back yard and saying 'I must get that swimming pool sorted out!', then get in touch with Melbourne Pool Renovations today - we'll take care of it for you!
CONTACT US TODAY